Cultivators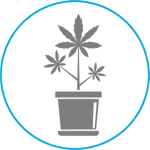 Cultivators are divided into three categories: indoor, outdoor, and greenhouse. Although there is some outdoor cultivation, most cultivation exposure is either indoor with the aid of grow lights, or in greenhouses. There is no coverage available for outdoor crops.
Wholesale Distributors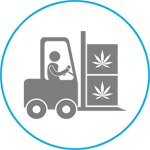 Wholesalers/Distributors engage in the sale of goods or merchandise to retailers or other distributors. Products are typically stored and shipped out of the warehouse or distribution center.
Laboratories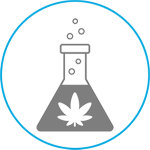 Laboratories can be a stand-alone operation, or part of a larger vertically integrated operation in conjunction with other program classifications. All laboratories must adhere to state and local laws in the state they operate in.
Processors/Harvesters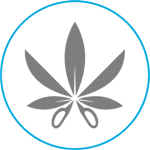 3rd party Processors/Harvesters are companies that contract to harvest, process, quarantine and test approved cannabis and hemp products. This classification can be used in conjunction with the cultivation classification, if that cultivator is also providing 3rd party contracted services as described above.
Transporters & Non-Storefront Delivery 
Delivery Services must be classified as one of the following:
Approved classification to patient
Approval classification to approved classification (for example, manufacturer to dispensary)
Sub-contracted and delivers to an approved classification
Lessor's Risk (LRO) & Building Owners
Lessors Risk covers the property owner for liability and property exposures. We provide coverage for industrial properties, office buildings, warehouses, greenhouses, strip malls, and more that landlords lease to cannabis facilities and other businesses in the legal cannabis industry.
Manufacturers 
Manufacturers integrate the cannabis and hemp into other edible or ingestible products including, but not limited to: bakery goods, candies, oils, shatters, or other edibles. Manufacturers must produce the edible and/or topical goods in commercial kitchens or approved state facilities (this would be subject to individual state regulations).
Dispensaries & Retailers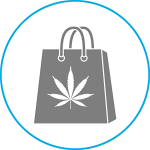 Dispensaries and retail operations are eligible for the program. Onsite consumption is approved for retail and/or dispensary classifications unless the state regulations prohibit the use of cannabis and hemp on the premises of the dispensary or retail operation.
Ancillary Businesses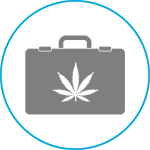 CannGen underwrites a variety of ancillary business that support the cannabis, CBD, and hemp industry including equipment manufacturers, white labeling operations, branding companies, hydroponic stores, and many more. Most lines of coverage are eligible for and qualify for our proprietary product offering.
Become a Producer Today
Get the tools you need to meet client expectations and gain access to the most comprehensive cannabis insurance solution in the industry.
Get An Insurance Quote
Compete the form below to start protecting your business. We'll connect you with one of our Registered Producers.